Diversity and Inclusion
At Close Brothers, we are committed to creating an inclusive environment where all our colleagues can thrive. Our aim is to ensure that all our colleagues feel proud to work for us, in an organisation where they are valued and respected.
Hear from some of our employees about their experiences of inclusivity at Close Brothers
Our diversity strategy comes from the very top. Our Executive Leadership Team are dedicated to creating an inclusive environment and actively support a number of diversity initiatives.
You can read more about them below.
We are committed to engaging all genders from across the Group to attract, retain and develop female talent.
Gender Pay Gap Reports
Women in Finance Charter
We have achieved our target of 30% of senior manager roles being held by a female by 31 July 2020, and as of July 2021, the figure stood at 32%. We have spent time considering a new target for 2025 of 36%, and we will continue to update on our progress against this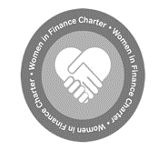 30% Club
We partner with the 30% Club, an organisation focused on improving gender balance at senior level by providing cross-business mentoring for our talented females. We currently have 62 mentees who have participated in the scheme.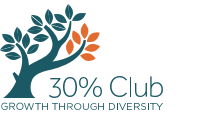 Gender Balance Working Group
With representatives from across the business, the group is a chance for employees to offer their thoughts and suggestions and to drive actions forward to improve our gender balance at all levels, and across all roles.
We want to strive to have equal representation of ethnic minorities at all levels of the organisation. We want all of our employees to feel recognised, valued and respected. 
Race at Work Charter
As of April 2020 we have become signatories of the Race at Work charter. We have committed to 5 calls to action. 
Our current ethnic diversity monitoring data is at 75% completion for the Group and we are continuing to work on initiatives to make progress on this.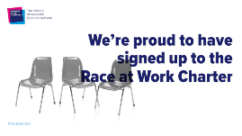 Ethnic Diversity Working Group
This group has members from across the organisation. It provides thought leadership and supports initiatives to increase Black, Asian and minority ethnic representation at all levels.
We support and stand by all our employees regardless of how they identify in terms of their gender or sexuality. 
Unity Network
Our LGBTQ+ network has launched and brings together LGBTQ+ allies from across the Bank. The network has an elected committee who have been instrumental in our Pride celebrations. 
Stonewall
We partner with Stonewall, who have supported us in starting up our LGTBTQ+ network. Stonewall have also visited us onsite to deliver specialist training on LGBTQ+ rights and review all of our people policies to ensure they inclusive to all. 
We recognise many of our employees have caring responsibilities outside of work and we want to ensure we recognise and support these as much as we can.
Working Parents and Carers Working Group
Our Working Parents and Carers Group brings together those from across the organisation who want to improve our workplace for those who are caregivers. 
We want to create an open culture around mental wellbeing, where staff feel free to speak up, bring their whole selves to work and let us know if they are struggling  in any way.  
Mental Wellbeing Working Group
Our Mental Wellbeing Working Group has launched to increase awareness and acceptance of mental health across the organisation. 
Mental Health First Aiders
We have a network of 60 Mental Health First Aiders who are easily accessible to all of our colleagues and can provide direction and support as needed.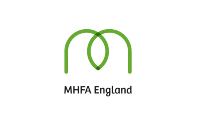 We recognise the importance of addressing the needs of all our colleagues regardless of ability and making our workplace accessible for all.
Business Disability Forum
We are members of the Business Disability Forum, a leading disability-smart organisation.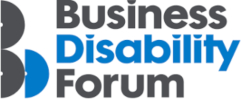 We are committed to providing opportunities for all as we believe Close Brothers is a place where everyone can thrive.
Social Mobility Pledge
We are signatories of The Social Mobility Pledge, as part of which we have reviewed our recruitment assessment tools and made updates to our process to promote inclusivity.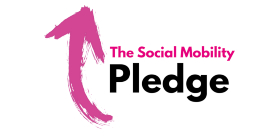 UpReach Programme
We have partnered with UpReach to run internship programmes for those from less advantaged backgrounds, and offer opportunities to apply for permanent roles at the end.