Our work with Make-A-Wish Foundation
Giving children joy and hope, as well as strength to better fight their illnesses
A wish is a turning point in a child's medical journey
Every year, Make-A-Wish chapters and affiliates come together in celebrating World Wish Day on 29 April, the anniversary of the wish that inspired the founding of Make-A-Wish. 
Granting a wish restores hope for a child and improves their mental well-being. A wish is a turning point in a child's medical journey that opens the door to exciting possibilities. 
Today, Make-A-Wish has been granting life-changing wishes for children with critical illnesses for 43 years, in nearly 50 countries across 6 continents all over the world. More than 550,000 wishes have been granted since then.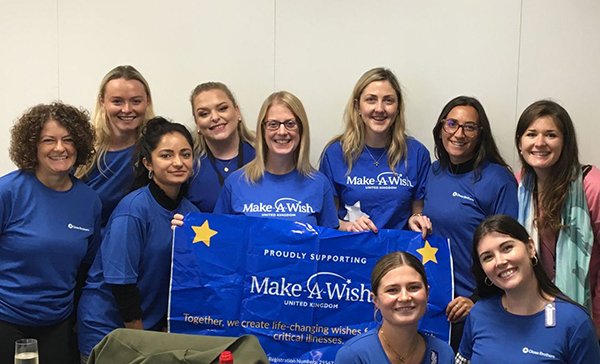 122 magical wishes granted
We are proud of the positive impact we have through our charitable partnerships,  Make-A-Wish Foundation is one of these. 
Since our partnership launched in 2019, thanks to staff efforts, we have helped grant 122 magical wishes for children with life threatening illness by donating over £243,000.
From a shopping spree in London, flying a spitfire and throwing a big party, these are just some of the wishes we have helped to grant - see these stories below.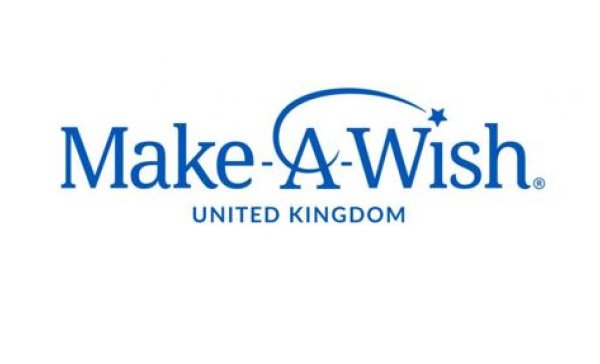 Making Charlie's wish come true
In October 2021, as part of our group-wide volunteering week, we took part in the first ever Wish Teams Challenge. 
We granted a wish with Make-A-Wish UK for Charlie. 
Charlie, an 8 year old boy, lives with Duchenne Muscular Dystrophy, a life limiting disease causing progressive muscle weakness. He was diagnosed at 18 months old. Charlie lives in Morecambe, and his wish was to have a Fortnite-themed festival party. 
Moved by his diagnosis we and a host of local suppliers in Morecambe organised his wish. 
From balloons to a bouncy castle, the food, venue and music – a community came together.    
Our achievements so far with Make-A-Wish Foundation
Our donation helped to:
Buy 6,100 furnishings for children who wish for a transformational bedroom makeover
Buy 610 games consoles for children who have long stays in hospital
Buy 244 tablets for children who want to stay in contact with their friends while they are in hospital having treatment
Buy 41 specialist bikes for children who wish to have their own bike so they can play with their siblings
Most importantly our support helped to grant 122 wishes for children with critical illness.