Our responsibility towards the environment
Reducing our impact on the environment and responding to the threats and opportunities of climate change
Making a positive contribution to the world around us
We take our responsibility towards the environment seriously, and as a group we are supportive of the goals of the Paris Agreement to achieve net zero by 2050 and are targeting becoming operationally net zero through our Scope 1 and 2 carbon emissions by 2030.
We have already lowered these emissions by 23% over the last financial year, an achievement which builds upon several consecutive years of reductions.
We also recognise the importance of addressing the threat of climate change.
Reducing our operational impact
We are conscious of the environmental impact of staff travel, our supply chain and our office network, and we encourage our employees to make positive change by leasing low emission cars and participating in the cycle to work scheme. 
We encourage waste recycling in all our offices and 100% of the waste contractors we use across our offices send zero waste to landfill. This year, we have continued to broaden our engagement with our supply chain on environmental matters, while working with those who share our ambitions to efficiently use resources and combat the adverse effects of climate change.
Electrifying our fleet
The improving emissions of our company car fleet continues to be a success story that we are proud of, with the majority of our vehicles now being plug-in hybrids or fully electric. We offer an increasing range of these options and incentivise our staff to return older and more polluting vehicles free of charge in exchange for an electric alternative. Pure petrol or diesel vehicles are no longer available options in our company car fleet, with hybrids and fully electric vehicles being the only choice available to employees.
Our environmental strategy
Our internal Environmental Policy outlines our continued efforts towards environmental sustainability, and includes:
Compliance with all environmental legislation and codes of practice throughout the different areas we operate in and, where possible, demonstrate best practice in environmental stewardship;
Continuing to monitor and report on our environmental footprint both internally and externally;
Reducing our direct environmental impact from our operations through the introduction of various initiatives related to waste reduction and management, and our use of transport, energy and water;
Minimise unnecessary consumption, improve rates of recycling and promote the use of recycled materials wherever possible;
In particular, we will focus on energy efficiency, the purchase of renewable energy and the reduction of emissions from our fleet vehicles;
Over the longer term aim to reduce our indirect environmental impact by working with our value chain and promoting efficient and responsible behaviour from both our customers and suppliers; and
Raising awareness of environmental issues and promote responsible behaviour amongst our employees by engaging them through our "Green Team" of employee representatives, undertaking group wide initiatives and activities, and regularly conducting staff environmental surveys.
Renewable energy finance
We are an active provider of finance for the green energy and renewables sector, having lent over £750 million to schemes such as wind, solar and hydro power developments since 2014, and this market remains a key contributor to our Asset Finance business.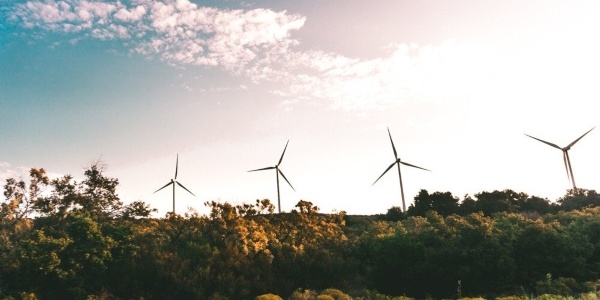 Our sustainable funds
Our sustainable fund offering aims to generate consistent, long-term returns by screening out unethical practices, and focusing on investment opportunities with positive track records of sustainability.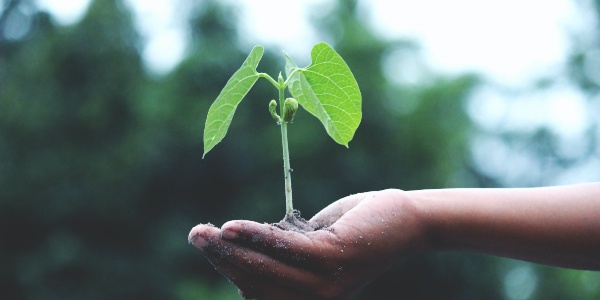 A world first at our container site in South Yorkshire
Brewery and distillery solutions
Did you know that each year 40 million pints of beer are thrown away per year due to poor sterilisation? At our Brewery Rentals container site in Thurnscoe in South Yorkshire we maintain and clean 3.5 million containers each year.
To help reduce the environmental impact of this facility, we re-engineered our operations to use ultra high pressure water jetting to clean and sanitise the kegs and casks, instead of traditional chemicals and heat. A world first in this industry, which has the added benefit of being more efficient as well as being more environmentally friendly.
Reducing our emissions
Our Scope 1 fuel emissions from company fleet vehicles continue to fall, as a result of our significant efforts towards growing the number of fuel-efficient, electric and alternative fuel vehicles in the fleet over several years now. 
Our Scope 2 electricity consumption is our largest source of GHG emissions but continues to reduce on previous years, demonstrating our ongoing commitment to improving the energy efficiency of our offices.
Read our Sustainability Report
GHG emissions and energy use
In the 2021 financial year, our total location based GHG emissions were 3,058 tonnes of carbon dioxide equivalent ("tCO2 e"), equating to 0.82 tCO2 e per employee, down 17% overall and 22% per employee since 2020.