Diversity and Inclusion
At Close Brothers we celebrate diversity and are committed to creating an inclusive culture where all of our employees can feel proud to work for us, regardless of their gender, age, ethnicity, disability, sexual orientation or background.
Hear from some of our employees about their experiences of inclusivity at Close Brothers
Our diversity strategy comes from the very top. Our Executive Leadership Team are dedicated to creating an inclusive environment and actively support a number of diversity initiatives.
You can read more about them below.
At Close Brothers, we recognise that gender identity is broader than male and female and, although the government regulations do not require us to report in this way, we want to affirm that we welcome colleagues of all gender identities. 
Our 2021 gender pay gap report shows our mean group-wide gender pay gap was 37.2% at 5 April 2020. At Close Brothers, the gap is predominantly driven by a higher proportion of male incumbents in our senior and front office roles. We are committed to improving our gender balance at all levels of the organisation and are pleased to continue to see an increase in female managers and females in higher pay ranges. 
Gender Pay Gap Reports
Women in Finance Charter
We achieved our target of 30% of senior manager being held by a female by 31 July 2020, and as of July 2022, the figure stood at 33%. We have since updated our target to 36% of senior managers being held by a female by 2025, we believe we are on track to meet our charter target.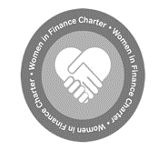 Supporting the career progression of women
Our gender balance network further supports the career progression of women through personal development and networking opportunities. In addition, we also focus on providing a range of training and mentoring programmes to support our talented females to thrive and accelerate their careers. Our partnerships help us continue to create diverse talent pools and further promote gender balance at all levels of the organisation. 
30% Club
We partner with the 30% Club, an organisation focused on improving gender balance at senior level by providing cross-business mentoring for our talented females. We currently have 62 mentees who have participated in the scheme.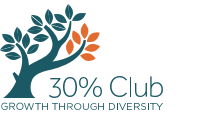 Henpicked 
We partner with Henpicked, making it easier to get everyone talking about menopause at work. 
We want to strive to have equal representation of ethnic minorities at all levels of the organisation. We want all of our employees to feel recognised, valued and respected. 
Race equality
In April 2020 we have become signatories to the Race at Work Charter to help direct our actions around race equality and ensure that we have representation of ethnic minorities across all levels of the organisation. 
Our current ethnic diversity monitoring data is at 75% completion for the Group and we are continuing to work on initiatives to make progress on this. 
Race at work charter logo
Ethnicity Working Group
This group has members from across the organisation. It provides thought leadership and supports initiatives to increase Black, Asian and minority ethnic representation at all levels.
At Close Brothers we are passionate about fairness and equality, and we're committed to building an inclusive environment that enables all of our colleagues, including those who identify as LGBTQ+ to thrive. 
Unity Network
Our LGBTQ+ network has launched and brings together LGBTQ+ allies from across the Bank. The network has an elected committee who have been instrumental in our Pride celebrations. 
Stonewall
We partner with Stonewall, who have supported us in starting up our LGTBTQ+ network. Stonewall have also visited us onsite to deliver specialist training on LGBTQ+ rights and review all of our people policies to ensure they inclusive to all. 
Building an inclusive environment that allows everyone to thrive
Every June, the LGBTQ+ community and allies come together for a celebration of diversity, acceptance and self-pride during Pride month. 
We recognise the importance of addressing the needs of all our colleagues regardless of ability and making our workplace accessible for all.
Business Disability Forum
We are members of the Business Disability Forum, a leading disability-smart organisation to support the hiring, retention, training, career development and promotion of employees with disabilities.
Our Disability Network Committee will drive forward our commitment to action and will advance inclusion for disabilities and long-term conditions of all kinds, whether a physical, sensory, or learning disability, a mental health condition or long-term illness, such as diabetes.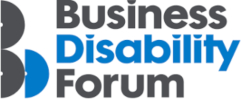 We are committed to providing opportunities for all as we believe Close Brothers is a place where everyone can thrive.
Social Mobility Pledge
We are signatories of The Social Mobility Pledge, as part of which we have reviewed our recruitment assessment tools and made updates to our process to promote inclusivity.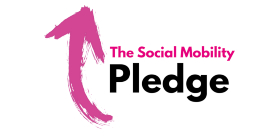 UpReach Programme
We have partnered with UpReach to run internship programmes for those from less advantaged backgrounds, and offer opportunities to apply for permanent roles at the end.