Community
At Close Brothers, we want to make a lasting contribution to our local communities. We invest in a number of community-based initiatives across the group and encourage our employees to make a positive change to their local community.
We support our local communities
Close Brothers has always operated as a connected unit in every aspect of our activities, and we strive to extend this approach to the communities local to us. From helping SMEs invest in the next generation to establishing programmers that mold future charity board members, at Close Brothers we work towards helping the communities in which we operate to thrive with continued support.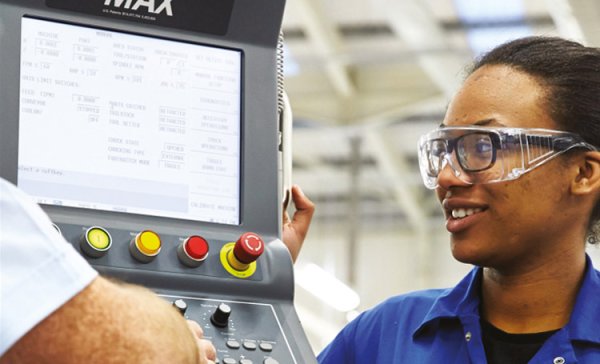 Close Brothers SME Apprentice Programme
The Close Brothers SME Apprenticeship Programme is helping SMEs recruit and train the next generation of advanced engineering workers. With the skills gap weighing heavily on the UK manufacturing sector, the scheme helps SMEs to tackle the issues of cost and red tape so they can take on an apprentice and invest in a new generation of skilled workers.
In the scheme's first year we helped to pay for 20 apprentices to study at the University of Sheffield's AMRC Training Centre. Phase two was launched in 2016 in the Birmingham area. We fund half of new recruits' wages during their first year and a quarter of their wages in the second. As a result, participating SMEs do not have to bear the full cost of employing apprentices until they start making a positive contribution to their business.
Close Brothers runs the scheme in conjunction with the AMRC Training Centre and the Manufacturing Technologies Association, a trade association for companies working in the engineering-based manufacturing sector.
The video below gives an overview of the impact of the SME apprenticeship programme
How to apply
The scheme is open to all SMEs, not just those currently working with Close Brothers.
If you are an SME and would like more information about the scheme, contact Marc Rhodes at the AMRC Training Centre, m.rhodes@amrc.co.uk; +44 (0)114 215 8036
Trustee Leadership Programme
Our Trustee Leadership Programme is delivered by social enterprise Cause 4 in partnership with the Clothworkers' Company. The acclaimed programme, launched in 2014, was developed to provide participants with the skills and confidence required to join a charity as a board member.
Run over five evenings, the programme is an enriching career development opportunity, covering key responsibilities of Trustees and other regulatory issues. Participants also receive first-hand insights from senior charity experts as well as gaining opportunities to network. This is a fulfilling and career-enriching opportunity for the individuals, while also providing the charities themselves with a fresh and diverse pool of potential board members.
The next London programme is due to commence in October 2020. Due to the incredible popularity, one-day accelerated programmes will take place later this year in Manchester, Bristol. Glasgow and the Midlands.
How to apply:
If you are interested in attending our next programme, please contact Guy Leadbeater via email: guy.leadbeater@closebrothers.com or by telephone: 0207 426 4372
Local community involvement
In addition to the community initiatives supported at a group level, many of our local businesses are involved with volunteering and support within their local communities. Examples of this include:
Our Reading to Children Programme in partnership with the Tower Hamlets Education Business Partnership
Support to local schools provided through our graduates
One off community support such as tree planting or support for careers days