Meet Jakub Kuchta
Machinist at Penny Hydraulics
A Close Brothers funded apprentice, Class of 2020
"It's definitely the best thing that I've done so far in my working career."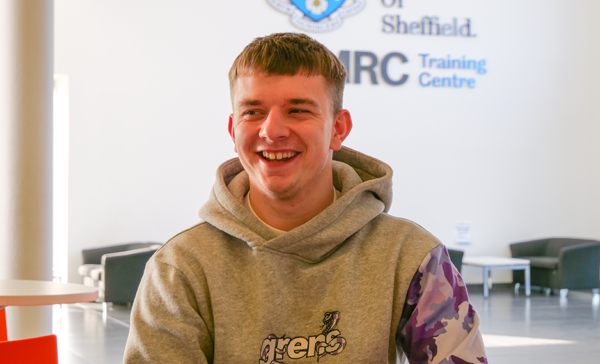 Having recently completed his Level 3 apprenticeship via the University of Sheffield AMRC Training Centre, we sat down with Jakub Kuchta – an apprentice on the Close Brothers SME Apprentice Programme.
Now embarking on the last leg of his apprenticeship qualification in Engineering Operations - Level 4 - Jakub first joined the AMRC Training Centre apprenticeship programme back in 2020, supported by Close Brothers. As a full-time machinist at Penny Hydraulics, a Chesterfield-based manufacturer specialising in hydraulic lifting equipment, Jakub recounts how his apprenticeship has supported him to grow into his current role. 
"Everything that I was taught at Level 3 has directly translated into the workplace," he says, "and because we have to work as a team, that was quite crucial for us." Jakub notes here how completing his course meant he was able to help upskill the team to ensure the shop floor could run smoothly and alleviate pressures on other workers.
The AMRC Training Centre scheme helped to provide him with some clarity on his career direction. 
"I'd previously been to college and tried A-levels, but really felt that something with hands-on experience was what I was looking for. As soon as I started the apprenticeship, it felt like I'd really hit the nail on the head."
Much of the appeal for Jakub here was being able to learn on the job – specifically the ability to practically apply what he'd learnt into a working environment and support his team, "Jumping straight into a working environment can be a learning curve, but being able to take what I'd learn at the AMRC Training Centre immediately into my job was really helpful."
Thanks to his success at Level 3, and with the experience he hopes to gain via his Level 4 qualification, Jakub aspires to further advance his career at Penny Hydraulics. 
"My plan right now is to complete Level 4, and then I'd like to become a manager in the machining workshop at some point in the future."
Reflecting on his reasons for choosing an apprenticeship, Jakub was clearly thankful for the opportunities the AMRC Training Centre had helped provide. 
"It's definitely the best thing that I've done so far in my working career. Even though I started the course quite late, I've still managed to get what I wanted out of it. For me, it's all been about getting that knowledge, and the practical experience, which is exactly what you want when finding a job."
It was a pleasure to sit down and speak with Jakub and see what a positive impact the programme has had on his career. We look forward to hearing how his Level 4 course goes, and wish him the best for his continued career progression.
Click here to find out more about our recently announced partnership with the AMRC to fund a further 20 apprentices through our Close Brothers SME Apprentice Programme. 
Find out more about the AMRC Training Centre