Meet Adrian Salatowski
A Close Brothers funded apprentice
Adrian's advice to anyone thinking about starting an apprenticeship this year is to "just go for it!"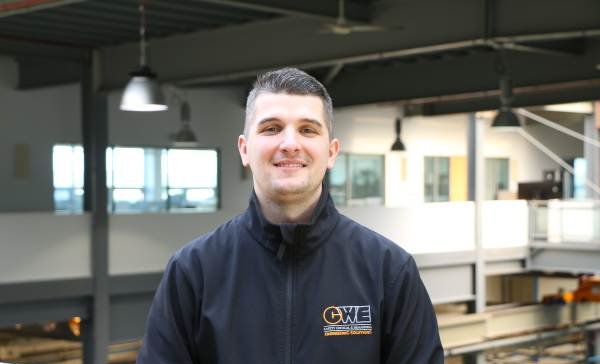 Hear Adrian talk about his role at CWE Ltd
Adrian's apprenticeship journey
Adrian Salatowski began his Level 3 Engineering Apprenticeship in 2015, funded by Close Brothers, at the AMRC Training Centre, and is currently employed as a Production Engineer at CWE Ltd.
When Adrian started his apprenticeship in September 2015 it was a means of 'getting onto the engineering pathway,' gaining the qualifications required to become a professional engineer without solely pursuing an Engineering degree at university.
Adrian, who had recently immigrated to the UK and was an adult student, felt that pursuing an apprenticeship was the best option due to lifestyle fit and the demands of being an adult learner. The ability to earn an income while studying was particularly important, enabling him to support himself and fund his studies. 
Apprenticeships, like most things in life, can have their challenges, no matter how rewarding they are. As Adrian progressed through the apprenticeship programme, juggling his Level 6 apprenticeship studies, which became more advanced, and a job on the side could feel like a balancing act. However, regardless of how difficult it was, it was ultimately worthwhile, and Adrian believes that choosing the apprenticeship route to be one of the most significant milestones in his life and career. 
Adrian's advice to anyone thinking about starting an apprenticeship this year is to "just go for it!" He claims that it is the best way to learn the skills needed for your intended profession and gain the experience needed to excel. In his opinion, there is too much emphasis on going to university to get a degree. Apprenticeships can be just as valuable providing you with the practical skills to specialise in your chosen field.
Click here to find out more about our recently announced partnership with the AMRC to fund a further 20 apprentices through our Close Brothers SME Apprentice Programme.