By Achilles Nicolaou, Project Manager in IT, Close Brothers Premium Finance
Labour MP for Northampton – 1974 to 1979
Maureen Colquhoun was the Labour MP for Northampton for 5 years from 1974 to 1979 and a mum of 3. She stood up for women's rights at a time when life was very male dominated.  She was also the first openly gay woman in Parliament at a time when LGBTQ+ rights were very lacking. Despite facing much opposition, she was determined in her campaigning. As such Maureen Colquhoun helped to raise awareness of discrimination and instigate change in difficult circumstances. She said  "My sexuality has nothing whatever to do with my ability to my job as an MP" however it impacted her chances of remaining in the House of Commons because of societal prejudices at that time.
Balance of Sexes Bill: debated 16 May 1975
As a Member of Parliament, she unsuccessfully tried to introduce a bill called the Balance of Sexes. The purpose was to introduce an equal number of men and women on public bodies.   She had found 4,500 jobs appointed by Ministers, and 174 public bodies that were almost entirely male. Although the Bill didn't become law it highlighted how very male dominated decision making bodies were and therefore unlikely to reflect the views of wider society. She said, "The idea behind my Bill is not original. It is one that I had no hesitation in borrowing from Bernard Shaw, who warned the suffragettes, after they got the vote, that unless a Bill was introduced to make it compulsory for men and women to be on public bodies and 931 boards in equal numbers they would never get very far."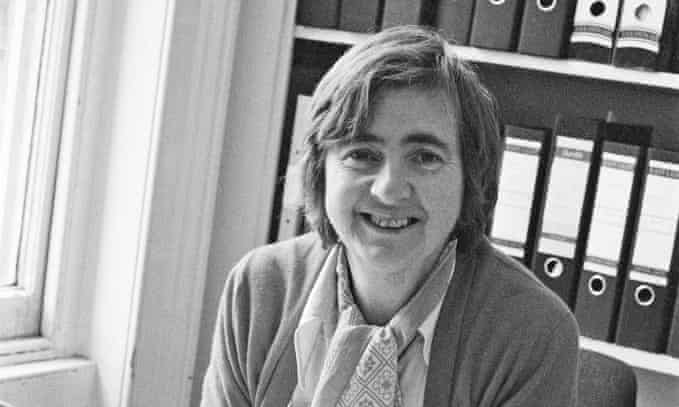 Protection of Prostitutes Bill: debated 6 March 1979
Maureen Colquhoun also campaigned, unsuccessfully, in 1979 for the decriminalisation of prostitution. The purpose was to amend the Sexual Offences Act 1956 and the Street Offences Act 1959 and to provide prostitutes with better protection from exploitation and victimisation. She took 50 prostitutes to Parliament to raise awareness for the campaign.
De-selection and Re-selection as MP for Northampton
Maureen Colquhoun was unfairly deselected by her constituency in 1977 on false allegations that were later withdrawn. Although she was re-instated, she lost her seat in the 1979 general election, in part due to her being open about her sexuality. In 2017, over 40 years after her 5 years as a Northampton MP, she received a letter of apology from her constituency acknowledging "the very great contribution" she had made, the pioneering role she had played, the courage she had shown and her remarkable record of public service.
Life After Being an MP
After leaving Parliament, Maureen Colquhoun worked for a charity for single parent families for 2 years. She then returned to the House of Commons to work as a research assistant for a Labour MP; and local government working for Hackney Council until 1990.
In the 1990s she moved to the Lake District, where she served as a Councillor on the Lakes parish council for 3 years and a member of the Lake District's National Park Authority for eight years. She married her long-time partner in 2015.
In Summary …
Maureen Colquhoun was a person who was passionate campaigner for her beliefs to improve women's and minority rights. She was a pioneer, who helped to break down social barriers despite the discrimination she faced. I better understand why her life has been celebrated in the news following her death at the age of 92 – she was very brave.