Annual Report 2021
Download centre

Select your preferred section or download the full Annual Report for 2021
Download the Close Brothers Group plc Annual Report 2021
Financial highlights for the year ended 31 July 2021
Adjusted1 operating profit
£
270.7

m

2020: £144.0m
Operating profit before tax
£
265.2

m

2020: £140.9m
Adjusted1 basic earnings per share
140.4

p

2020: 74.5p
 Basic earnings per share
134.8

p

2020: 72.8p
Return on opening equity2
14.5

%

2020: 8.0%
Profit attributable to shareholders
£
202.1

m

2020: £109.5m
Ordinary dividend per share3
60.0

p

2020: 40.0p
1 Adjusted measures are presented on a basis consistent with prior periods and exclude amortisation of intangible assets on acquisition, to present the performance of the group's acquired businesses consistent with its other businesses, and any exceptional and other adjusting items which do not reflect underlying trading performance. 
2 Adjusted operating profit attributable to shareholders divided by opening equity, excluding non-controlling interests.
3 Represents the final dividend proposed for the respective years together with the interim dividend declared and paid in those years.
Our Businesses
Close Brothers is a leading UK merchant banking group providing lending, wealth management services and securities trading. We employ over 3,700 people across 47 offices predominantly in the UK, Ireland and Germany.
Commercial
The Commercial businesses lend principally to small and medium-sized enterprises, both through their direct sales force and via broker distribution channels. Our highly specialist sales force operates from offices throughout the UK, Ireland and Germany.
Adjusted operating profit: £52.8 million (2020: £4.8 million)
Retail
The Retail businesses provide loans to predominantly individuals and small businesses, through a network of intermediaries.
Adjusted operating profit: £71.9 million (2020: £34.9 million)
Property
The Property business specialises in short-term residential development finance through Property Finance, and also offers refurbishment and bridging loans through Commercial Acceptances.
Operating profit: £87.8 million (2020: £59.5 million)
Close Brothers Asset Management is a vertically integrated top 20 UK wealth manager, providing financial advice and investment management services to private clients in the UK. Our clients range
from mid to high net worth individuals.
Adjusted operating profit: £23.7 million (2020: £20.4 million)
The Securities division comprises Winterflood, a leading UK market maker for retail stockbrokers and institutions.
Operating profit: £60.9 million (2020: £47.9 million)
Chairman's Statement
The ongoing impact of the pandemic has been felt during the year both by our businesses and among our people. In the face of this uncertain environment, the benefits of the group's disciplined adherence to the business model have been evidenced by the strong performance delivered this year.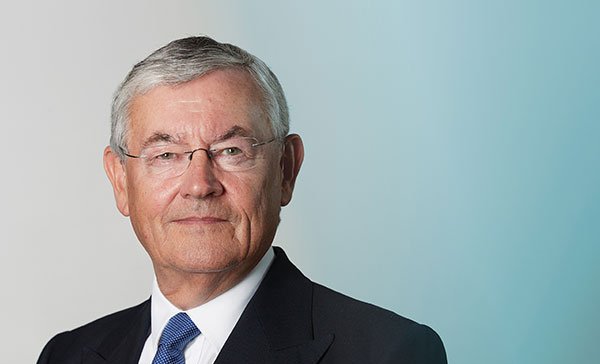 Chief Executive's Statement
We have delivered strong results in the 2021 financial year, which once again highlight the strengths of our proven and resilient business model.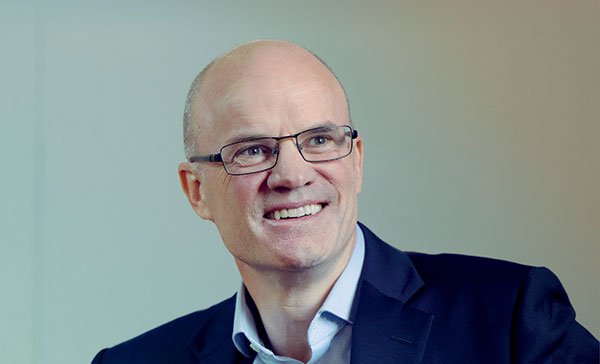 Business Model
Close Brothers has a proven and resilient business model, delivering excellent service in sectors we know and understand. Our distinctive strengths ensure we are well positioned to continue delivering on our long-term track record of growth and profitability.
The Foundations of Our Business
Our culture, our strategy and our responsibility underpin the foundations of our success, enabling us to deliver on our purpose: to help the people and businesses of Britain thrive over the long term.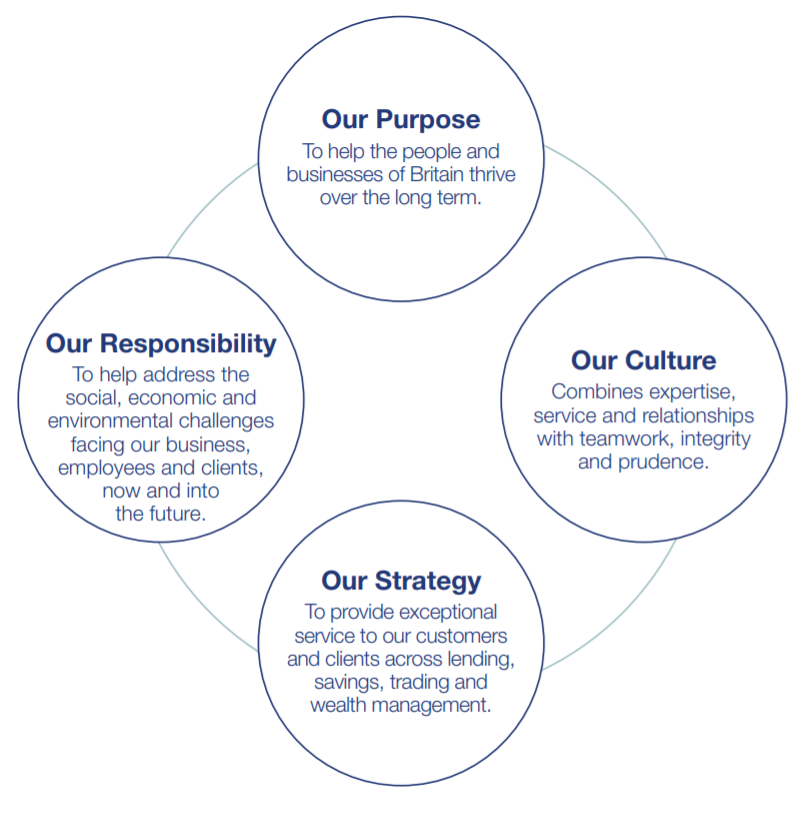 Sustainability is fundamental to our purpose
We take a long-term approach to managing our business, with an ambition to make a lasting positive impact, both now and into the future. Our values encourage and support diversity and inclusion at all levels of our organisation, helping the communities we operate in and reducing our environmental impact.